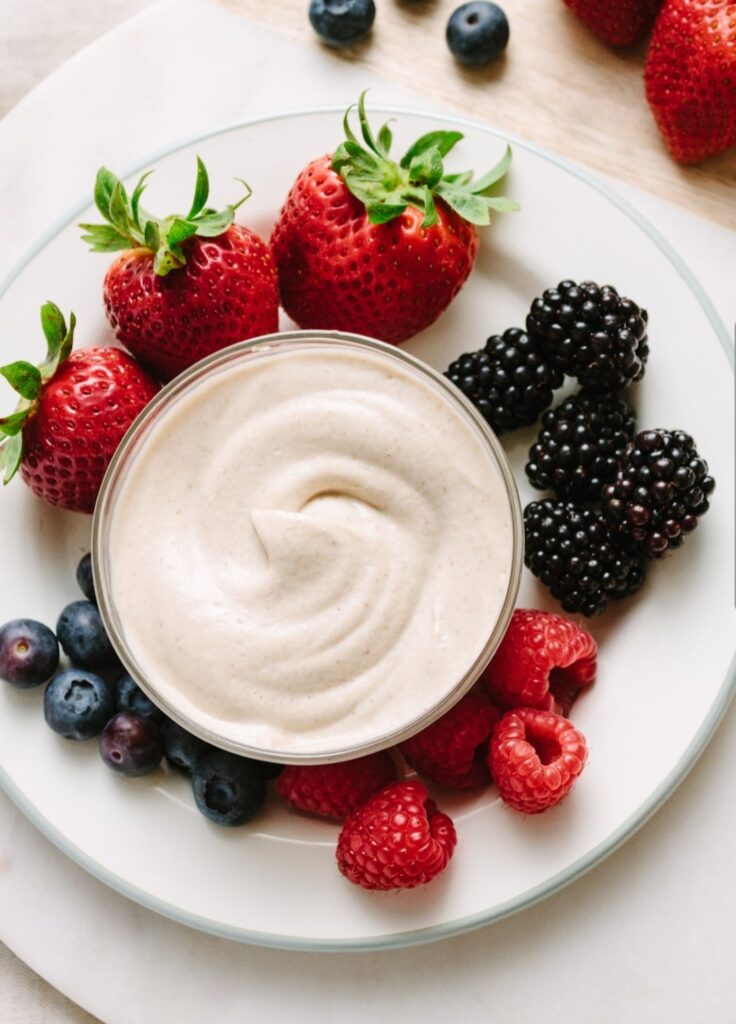 Ingredients:
1 cup cashews (soaked overnight)
3-4 medjool dates (pitted and soaked in hot water for 15 minutes)
1/2 lemon (freshly squeezed juice)
2 teaspoons vanilla extract or 1 full vanilla bean
1 pinch sea salt
1/4 cup water (add more for desired consistency)
Instructions:
Add all ingredients to a high-speed blender (I prefer to use my Vitamix but a Nutri Bullet works as well).
Blend until you have reached a thick creamy consistency. Add water a little at a time as needed.
Enjoy with fresh fruit. My personal faves are strawberries and pineapples.