Avocado Stuffed Portobellos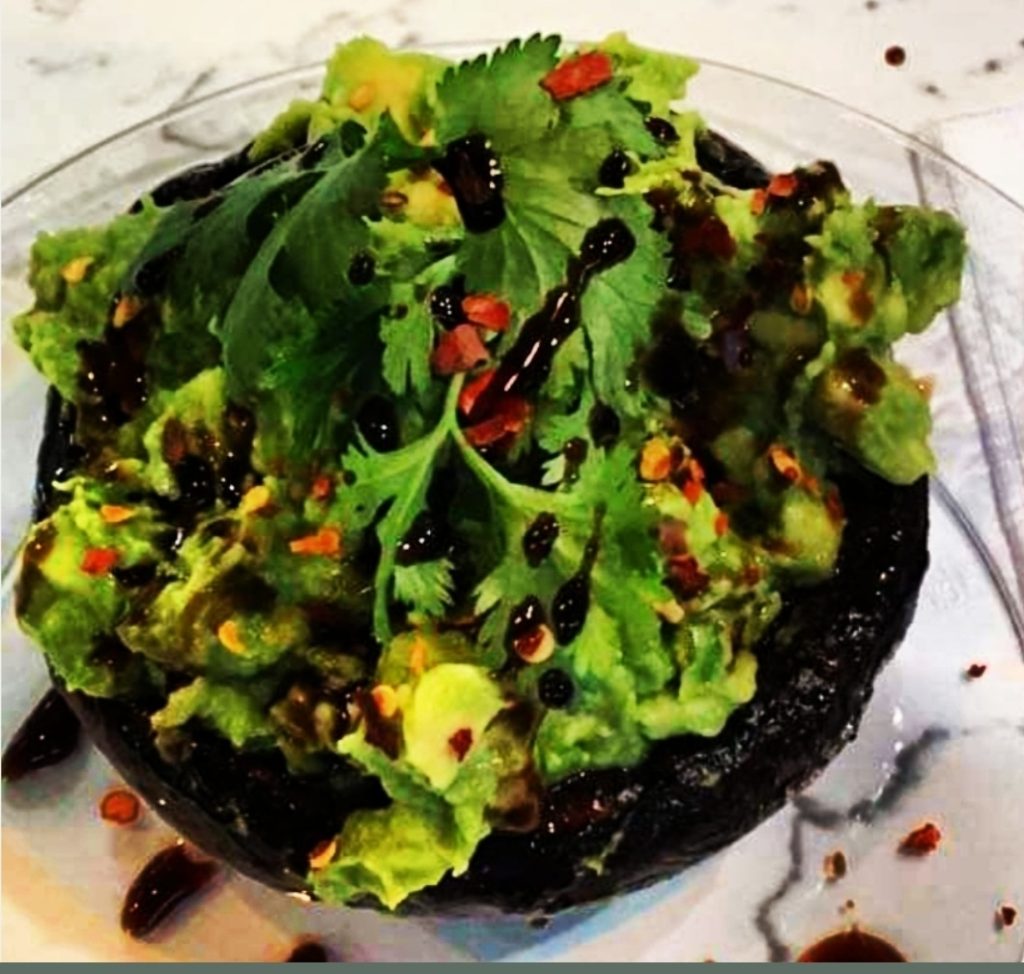 This is one of my favorite go-to meals because it's quick, easy and very filling!….and let's not forget PRETTY. I don't know about you but I like pretty food. LOL.
One of the coolest things about this dish is that my 'happily carnivorous' husband, as I affectionately call him, requests it often. It's just THAT good!
Meet us every other week at the Houston Raw Vegan Meet-Up in midtown at Nourish Juice Bar, 1000 W. Gray, HTX 77019 for more fun, quick & tasty recipes & food!
Avocado Stuffed Portobellos (servings: 1)
Bragg Liquid Aminos or Nama Shoyu
1 large Portobello mushroom
1 medium avocado
1/8 tsp sea salt
1/8 tsp garlic powder
1 handful of cilantro
Crushed red pepper (optional)
Balsamic reduction (optional; this is not a raw ingredient)
Instructions:
1. Wash and de-stem mushroom.

2. Pour Bragg Liquid Aminos or Nama Shoyu into mushroom cap and place in tightly sealed zip lock bag. Place bag in a bowl of hot water to marinate & warm the mushroom while you are preparing additional items below (approx. 5-10 minutes).

3. In a mixing bowl, mash the avocado and season with sea salt and garlic powder to your liking. I prefer to leave my avocado a bit chunky but feel free to make it creamy, if you desire.
4. Remove mushroom from ziplock bag and allow excess liquid to drain off. Place mushroom on a plate; 'gill' side up .
5. Scoop all of avocado into mushroom cap.
6. Sprinkle with cilantro and lightly drizzle Balsamic reduction on top. Sprinkle crushed red pepper (optional).
Enjoy!