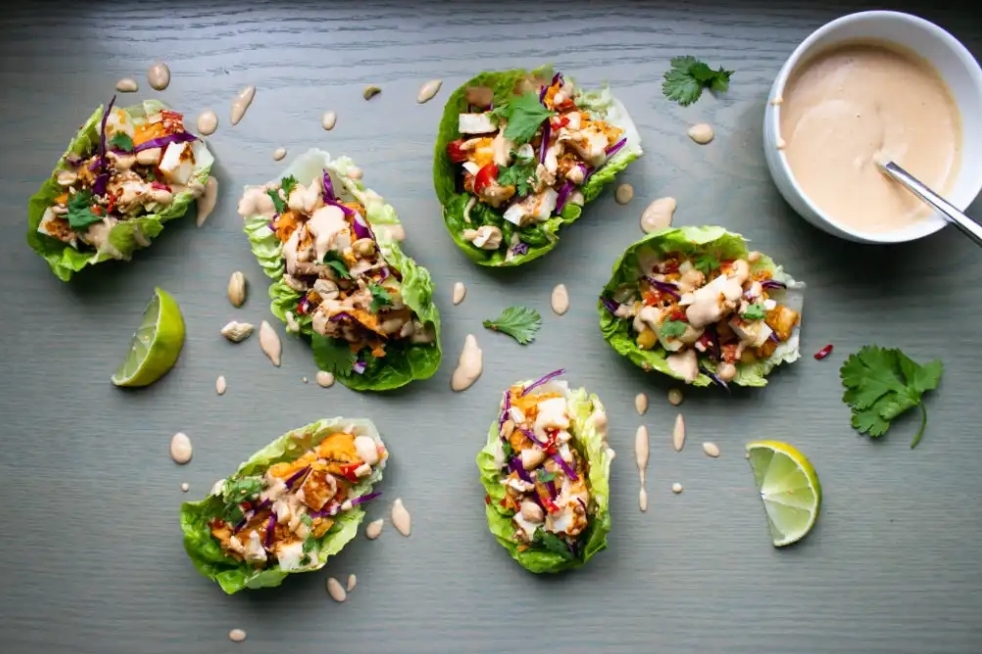 Ingredients:
1 cup cashews (soaked overnight)
2 Tablespoons Bragg's liquid aminos (can sub with Nama Shoyu)
2 Tablespoons lime juice (freshly squeezed)
2 Tablespoons agave
1 Tablespoon ginger (fresh; approx the size of your thumb)
1 habanero pepper (can sub with jalepeno pepper depending on how much heat you like)
1/2 cup water (add more for desired consistency)
Instructions:
Add all ingredients to a high-speed blender (I like to use my Vita-Mix but a Nutri-Bullet will work as well).
Blend until you have reached a thin & creamy consistency. Add water a little at a time as needed.
Adjust the flavor as needed. If you prefer a little more heat, add more habanero or jalepeno . If it is a little too spicy, add more agave to balance it out. If you want a little more zing, add more ginger.
Enjoy as a salad dressing or as a condiment. I like to use it in my veggie wraps or veggie tacos.