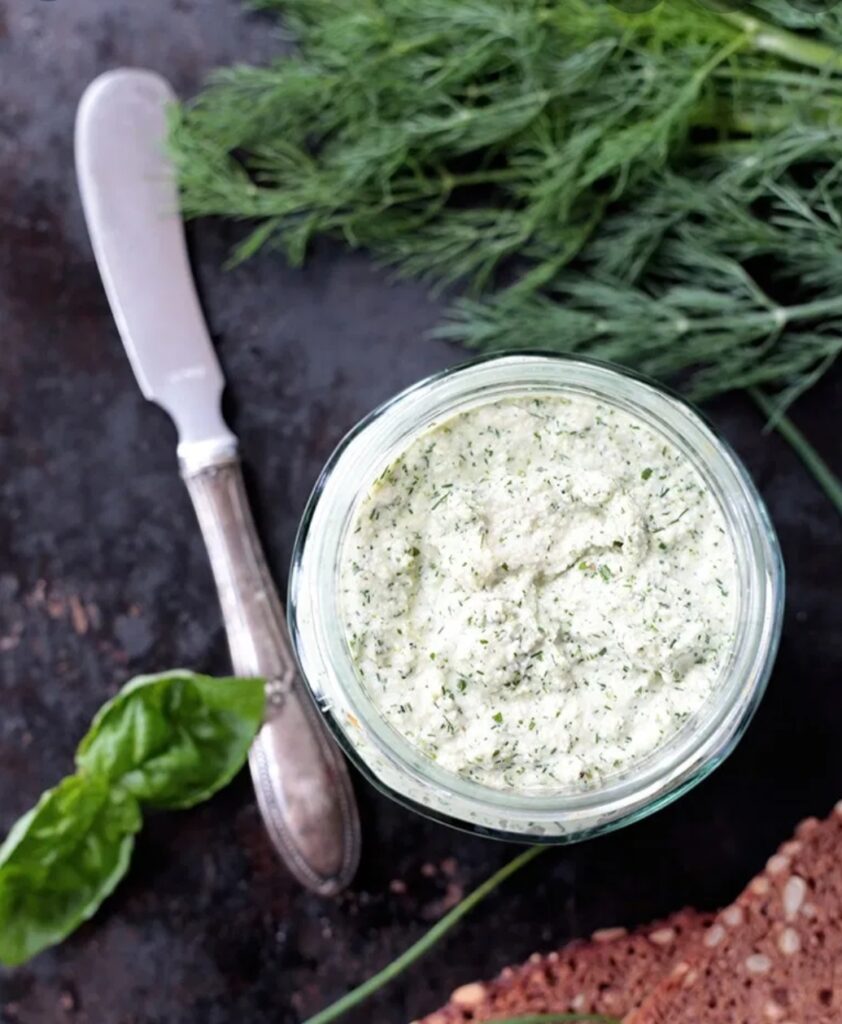 Ingredients:
1 cup cashews (soaked overnight)
1 teaspoon Apple Cider Vinegar
1 teaspoon sea salt
1 teaspoon garlic powder
2 teaspoons onion powder
1 garlic clove
2 Tablespoons fresh dill (DO NOT ADD UNTIL THE END). Can also sub with fresh cilantro
½ cup water (add more/less for desired consistency)
Instructions:
Add all ingredients EXCEPT fresh dill to a Vita-mix or Nutri-Bullet.
Blend until you have reached a thick creamy consistency. Add water a little at a time as needed.
Add in fresh dill and only blend for approximately 5-10 seconds.
If you are preparing this recipe to be used as a dip, use less water.
If you are preparing this recipe as a dressing or sauce, use more water.
Enjoy with fresh veggies as a dip or pour on top of your favorite lettuce wrap or salad as a dressing.